Five Reasons Why Couples Should Work Out Together
|
Some time ago, I wrote about the pros and cons of working out alone, with a friend, or as a group. This article can be found here. However, what I neglected to mention is working out as a couple. I'm not sure about your local area, but this is quite uncommon in my gym, although I do see it from time to time. Turns out there are some advantages to this system, which I will be covering in this post.
One: A Stronger Connection
This is where people do "duh". It's one of those things which some people believe and some people don't. However, I am now of the opinion that it is believable because I have heard testimonials of these working. As an example, a couple tried to do a four-minute plank. The wife started to get shaky at three, but because her husband was there to cheer her on, she made it. How's that for motivation?
Two: Less Arguments
Do couples argue at home? Well, sometimes they do. And sometimes if there are negative feelings or resentment towards each other, they will bicker anytime, any place. When it comes to the gym however, they'll be less likely to do it. Not only is it a public place, but when the focus is on the workout, couples can spend that time encouraging one another rather than arguing about the other issues. This goes back to the first point.
Three: More Sex
This is not usually something I talk about, but from what I've heard others say, having a stronger bond – partially attributed to gym-ing together, also results in more sex. It's not just the bond, but the scientifically known fact that being in better shape improves one's vitality and sexual performance as well. This in turn further strengthens the bond. That's a positive feedback loop worth pursuing!
Four: Motivated Children
This point, of course, is directed at couples with children. In this day and age of frequent divorces, children are becoming more aware of it and wanting to help forge their parents' bonds. So of course they will encourage the parents to work out together. Keep in mind also, that children learn from their parents. The better your lifestyle habits are, the more it will rub off on them.
Five: Eating Healthily Together
This is where we step outside of the gym for a minute. People do say that 80% of the fitness journey is made up of one's dietary habit. If a couple has a mutual understanding of wanting to be healthy, and are working out together, eating healthily almost becomes a natural thing. This applies to both kitchen habits as well as eating out habits.
So there we go – think about it. And all the best!
These are great: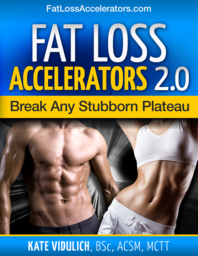 Disclaimer: Some of the links on this site are affiliate links, which means that we get a small commission if you choose to get the product. However, rest assured that we will NEVER recommend anything that doesn't have a good reputation in the industry :)